HORROR FANS: DARKMATTER TV EXPANDS TERRITORIES WITH FIRST-LOOK PROMO (AFM EXCLUSIVE)
TriCoast TV presents DarkMatter TV: the very best content from the dark side.
Los Angeles, CA – Nov 7, 2019 – "Do you consider yourself a major fan of all things horror, sci-fi, mystery, and beyond? Then you should check out DarkMatter TV, a free streaming service!" wrote 1428 Elm.
TriCoast TV is excited to announce that at this year's upcoming American Film Market (AFM), DarkMatter TV will be expanding and catering to horror fans in South Africa and Southeast Asia in 2020. Watch the first promo here: https://vimeo.com/369977502.
"DarkMatter TV, a new ad-supported video service dedicated to horror, sci-fi, action and true crime has launched just in time to celebrate Halloween with some scary flicks. The new service will be available on Android, iOS, and a number of smart TV platforms," wrote Variety prior to its launch on Oct. 31st.
As the newest destination for genre fans, DarkMatter TV has the best sci-fi, horror, action and true crime entertainment all in one place.Starting with over 400 titles both old and new, DarkMatter TV features classic hits like George A. Romero's Night of the Living Dead (1968), Dario Argento's Deep Red (1975) and William Castle's House on Haunted Hill (1959). More recent titles include Ip Man: The Final Fight (2013), Anna Biller's The Love Witch (2016), Lynne Ramsay's We Need to Talk About Kevin (2011) and Police Story: Lockdown (2015), starring Jackie Chan.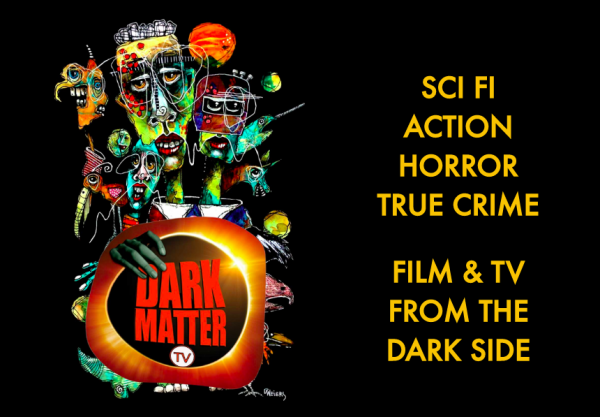 "TriCoast TV hopes to help genre fans discover new horror gems that are often hard to find and easy to miss," continued 1428 Elm.
Highly-curated for genre fans' convenience, DarkMatter TV's exclusive collections include: "True Crime: Killer Content", "Mind-Benders & Mad Scientists", "Staples of Horror: Creature Features & Slashers", "Little Green Men, Cults & Conspiracies", "Classic Action from Bruce Lee to Vin Diesel" and "Boo! Deliciously Demonic Paranormal Phenomena".
As a free streaming service available across all various devices, DarkMatter TV is available on mobiles and tablets (Google Play, Android, Apple iOS), OTT devices (Roku, Apple TV, Amazon Firestick, Chromecast), Smart TVs (Samsung, Vizio, TCL, Hisense, Phillips, LG), gaming consoles (PlayStation, Xbox) and more. Viewers may also subscribe commercial-free for $4.99 per month.
DarkMatter TV will have an updated newsfeed of upcoming events, special releases and exclusive news for the die-hard genre fans, so you'll never miss out. Customers can subscribe directly from their iPhone, iPad, Apple TV or Android devices for free, and receive news about upcoming events and new releases on the DarkMatter TV app here or on Google Play.
DarkMatter TV has also partnered with major worldwide mobile device companies to expand the app and Linear channel to the international market in Q2 2020. The 2018 American Film Market will be held from Nov. 6th – 12th. For additional information about TriCoast Worldwide, please visit booth #810 at the Loews Santa Monica Beach Hotel.
For more information about DarkMatter TV, please visit www.darkmattertv.com
Follow DarkMatter TV on Twitter @TVDarkMatter (https://twitter.com/TvDarkmatter), Facebook (https://www.facebook.com/DarkMatterTV/) and Instagram (@DarkMatterTVapp). Please contact DarkMatter TV at [email protected] for more information.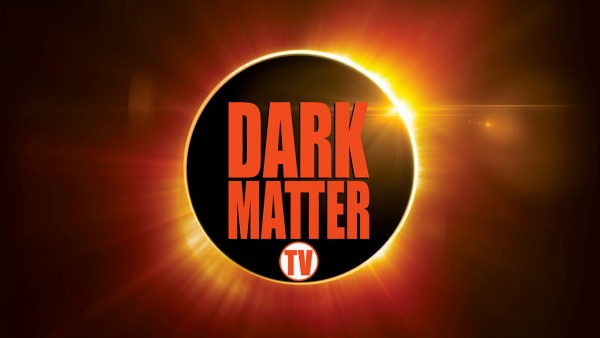 About DarkMatter TV:
DarkMatter TV is an A-VOD app and Linear TV channel that is available in the U.S October 31st 2019, and available in Africa, and South East Asia Q2 2020. Founded in 2019 by TriCoast TV, DarkMatter TV features science fiction, horror, and action themed content that is expertly curated by our staff TV, film directors and festival Programmers. DarkMatter TV's operations are based at TriCoast Studios in Culver City, CA, United States.
Official app page: https://apps.apple.com/us/app/id1474261935
About TriCoast TV:
TriCoast TV is a premium provider of Genre content for fans worldwide. The company is also located at the TriCoast Studio facility in Culver City, Los Angeles.
Founded by: Marcy Levitas Hamilton, Strathford Hamilton and Daisy Hamilton. The curation and acquisition team is headed by Daisy Hamilton.
For more information, please visit: https://www.tricoastworldwide.com
Media Contact
Company Name: TriCoast Entertainment
Contact Person: Jenna Wilen
Email: Send Email
Phone: 3104587707
Address:11124 Washington Blvd.
City: Culver City
State: California
Country: United States
Website: http://www.tricoastworldwide.com