U.S. Department of Veterans Affairs Teams up with White Ribbon USA to Tackle Domestic Violence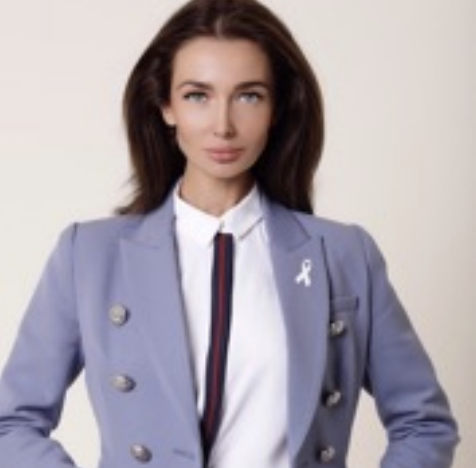 November 18, 2020 – the U.S. Department of Veteran Affairs partnered with White Ribbon USA and National Association of Social Workers to launch White Ribbon VA Campaign, a national call to action against domestic violence. White Ribbon VA is a part of an awareness movement that invites citizens of all genders to participate, with the aim of eliminating physical harassment, physical assault, and domestic violence in VA health care settings and communities while promoting a positive change in gender culture.
Among its first steps, White Ribbon VA launched a campaign video featuring respected veterans wearing a white ribbon and taking the pledge. The veterans took a number of promises, including to honor VA health care settings as safe and welcoming environments; to recognize that touching, comments about appearance, and personal nicknames cause discomfort; to respect personal spaces and boundaries; to confide in others about unwanted hugging, touching or flirting; and to Remember, Every Single Person Expects Courteous Treatment (RESPECT).
The campaign also promoted its message across all social media channels with the hashtags #WhiteRibbonVA and #HarassmentFreeVA. "It's a very important milestone for our organization," says Veronika Audra, founder and CEO of White Ribbon USA and domestic violence survivor. "It's an honor to lead this campaign on a national level together with VA, and we hope to get new supporters through this campaign. Our mission is to make White Ribbon known in the US as a global symbol of activism against domestic and gender-based violence towards women and girls."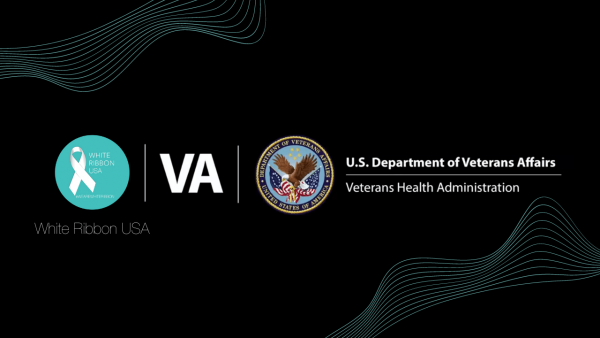 In the US alone, 43.6% of women and 24.7% of men have experienced some form of physical violence. According to Veronika Mudra, awareness initiatives like these are vital in combatting the roof of the problem, which is gender bias narratives. "Gender bias narratives cause issues like domestic violence, physical harassment in the workplace, inequality in payment, inequality in education, inequality in careers. These are all consequences of a much larger issue, which is gender bias."
White Ribbon USA is connected to a global White Ribbon Campaign the world's largest movement of men and boys founded to end domestic violence and promote gender equality. Since its inception in Toronto in 1991, the campaign has expanded to 60 countries around the world. As an outward sign of support and engagement, the campaign invites people to symbolically wear a white to reflect their pledge to "never commit, condone or remain about violence towards women."
This campaign is among White Ribbon's steps in the U.S. to gain more support from governmental organizations, who have the power to raise awareness on a national scale. "The Department of Veteran's Affairs is offering great support to our cause and we want to make more governmental organizations and national police will become our Ambassadors," says Veronika Mudra White Ribbon USA's CEO. "These are people who experience a lot of violence in their duties, so their commitment against domestic violence means a lot to us. It's important that they actively, openly, and publicly stand against it."
About White Ribbon USA is affiliated with a global White Ribbon Campaign the world's largest male initiative against domestic violence towards women. White Ribbon movement was originated in Canada in 1991 and has deep established roots grounded in efforts addressed by men about gender-based discrimination against women and gender equality.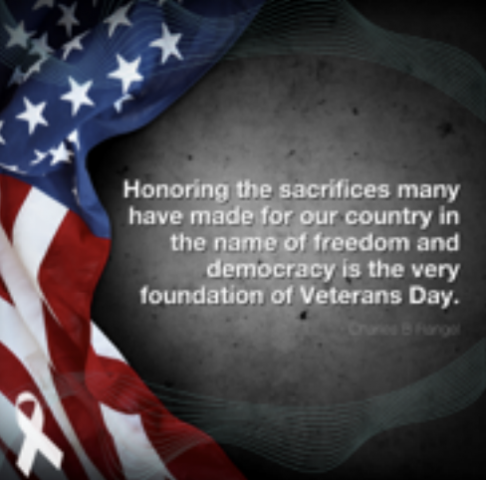 For more information, please visit: https://www.whiteribbonusa.org/ and http://www.womencampaign.org
Media Contact
Company Name: White Ribbon USA
Contact Person: Veronika Mudra
Email: Send Email
Phone: +1(424)239-7687
Address:14724 Ventura Blvd., Suite PH
City: Sherman Oaks
State: CA 91403
Country: United States
Website: https://www.whiteribbonusa.org/about