Calling All Faith-Leaders: Elite Strategy Global Launches its New Faith & Security Initiative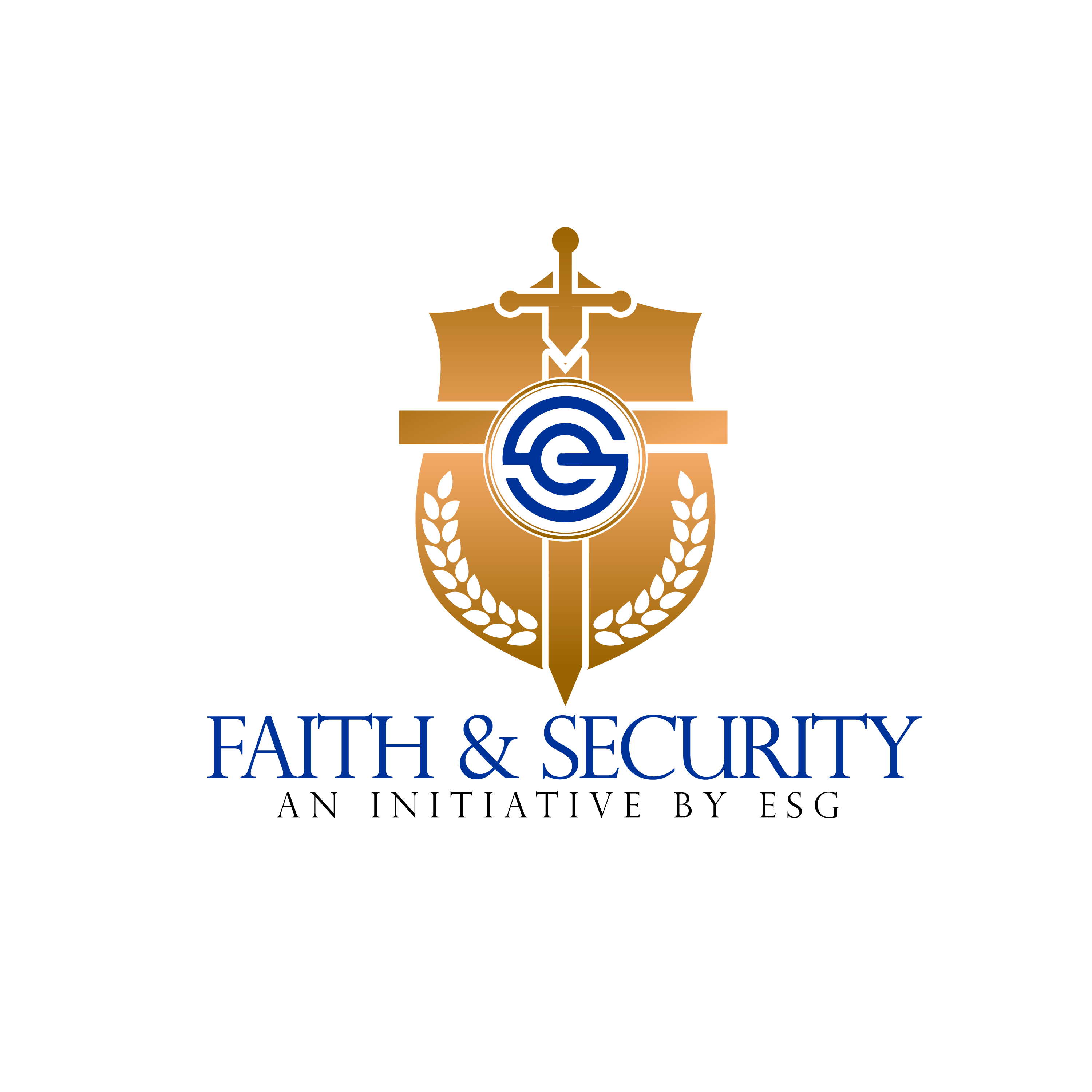 Suitland, MD – Elite Strategy Global (ESG) will be launching a new flagship program called the Faith & Security Initiative by ESG, holding its first live event at Victory Christian Ministries International on September 10th from 8:00 am to 4:00 pm. This initiative is dedicated to helping faith-based organizations maintain effective safety and security practices for their members, visitors, and guests.
Faith-based institutions are the backbone of our society and should be given the same level of care as any other organization. With rising violent incidents across the nation, it's time to take action and ensure religious groups are safe. As a result of this increase, security has become a major priority. ESG's goal is to help these organizations maintain appropriate safety and security standards without breaking the bank.
The Faith & Security Initiative by ESG can help faith-based organizations keep their safety and security practices up to date through education, auditing, and assessments of current security measures. Whether it's a local church, mosque, synagogue, or religious association, all are welcome to attend this impactful event.
The event's speakers and guests will include leaders and experts in security and law enforcement, as well as grant writing specialists that will provide strategies for acquiring the resources and funding needed to secure faith-based facilities.
Tickets: $125 per attendee for onsite (in-person) event / $75 per attendee for virtual event (or pre-recorded session)
Lunch and refreshments will be provided at the onsite event. COVID guidelines do apply, and requirements are provided on the registration website.
Elite Strategy Global (ESG) believes that security is not just about protection, but the prevention of threats. It has the resources necessary to prevent major disruptions and criminal behaviors before they happen while protecting assets in the form of people, property, and information. ESG specializes in developing comprehensive plans for high-risk events using experienced, highly trained individuals with expertise in intelligence gathering, executive protection, investigations, risk assessment, event management, and physical security. To learn more about ESG, please visit www.elitestrategyglobal.com or follow @elitestrategyglobalinc on Instagram.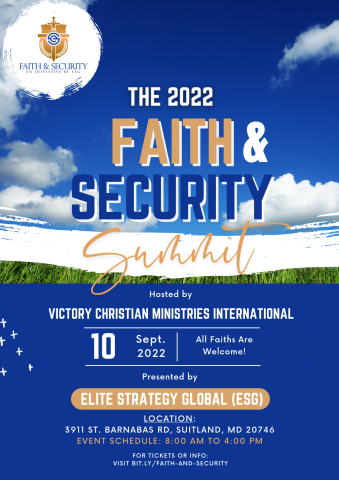 To purchase tickets or to become a sponsor, visit www.elitestrategyglobal.com/faith-and-security.
Media Contact
Company Name: Elite Strategy Global, Inc.
Contact Person: Kimberly L. Jenkins
Email: Send Email
Address:1100 N Glebe Rd, Suite 1010
City: Arlington
State: VA 22201
Country: United States
Website: https://elitestrategyglobal.com/