Oviedo's Broker-Realtor, Jenelle Ferrer From Waypointe Realty, Wins Two Prestigious Real Estate Awards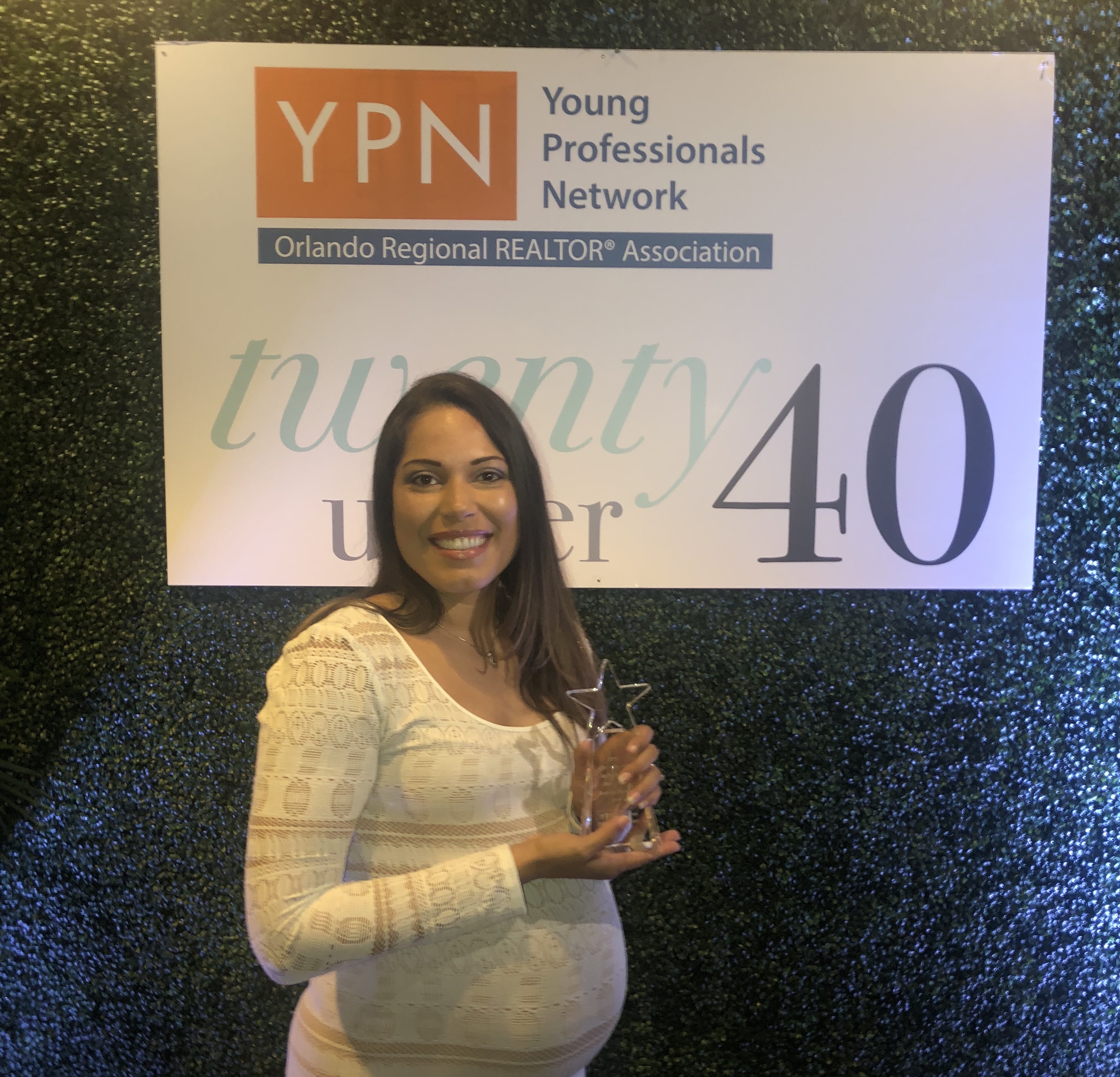 The real estate world, especially in the Greater Orlando area, can be a very competitive one. Jenelle Ferrer, a leading Broker-Realtor at Waypointe Realty, is setting herself apart from the crowd by being acknowledged for her exceptional service.
September 27, 2019 – It's often a challenge for Orlando residents or those moving to the city to pick a real estate agent. One way that's often recommended is checking out when a Realtor wins third-party praise. A shining light in this area recently has been Oviedo's Jenelle Ferrer, Broker-Owner at Waypointe Realty.
In exciting Orlando real estate world news, Ferrer recently celebrated being awarded two very prestigious awards: the Proctor System's & "Quantum Leap 2019" award for more than doubling her real estate sales from one year to the next and the Orlando Chapter of the Young Professionals Network's "Top 20 Under 40" Award Class of 2019 for the Orlando Regional Realtor's Association. Ferrer is very honored by both awards.
"Winning these awards has been an honor and demonstration of hard work and diligent team effort," commented the enthusiastic Ferrer. "I truly value each and every client we've had the privilege of working with that has helped make this a reality and helped grow Waypointe Realty over the past few years."
Ferrer continues providing first class realty services in the Orlando area through Waypointe Realty. Feedback for her work continues to be very positive across the board as demonstrated through her consistent five star reviews across social media platforms.
Chris H., from Oviedo, recently said in a five-star review, "My wife and I are very happy with Jenelle Ferrer and how much she put into helping us find the perfect home in Oviedo. She went above and beyond in every way and really made the experience a remarkable one. Absolutely recommend!"
Ferrer and her team at Waypointe Realty are actively involved in their community of Oviedo/Winter Springs.
For more information be sure to contact Gladys Ferrer 407.801.9914 or email [email protected]
Media Contact
Company Name: Waypointe Realty
Contact Person: Gladys Ferrer
Email: Send Email
Phone: 407-801-9914
Address:800 Westwood Square, W. Hwy 426 Suite F
City: Oviedo
State: Florida
Country: United States
Website: waypointerealty.com/