Hily Launches a Campaign Encouraging Singles To Take Their Dating Profiles More Seriously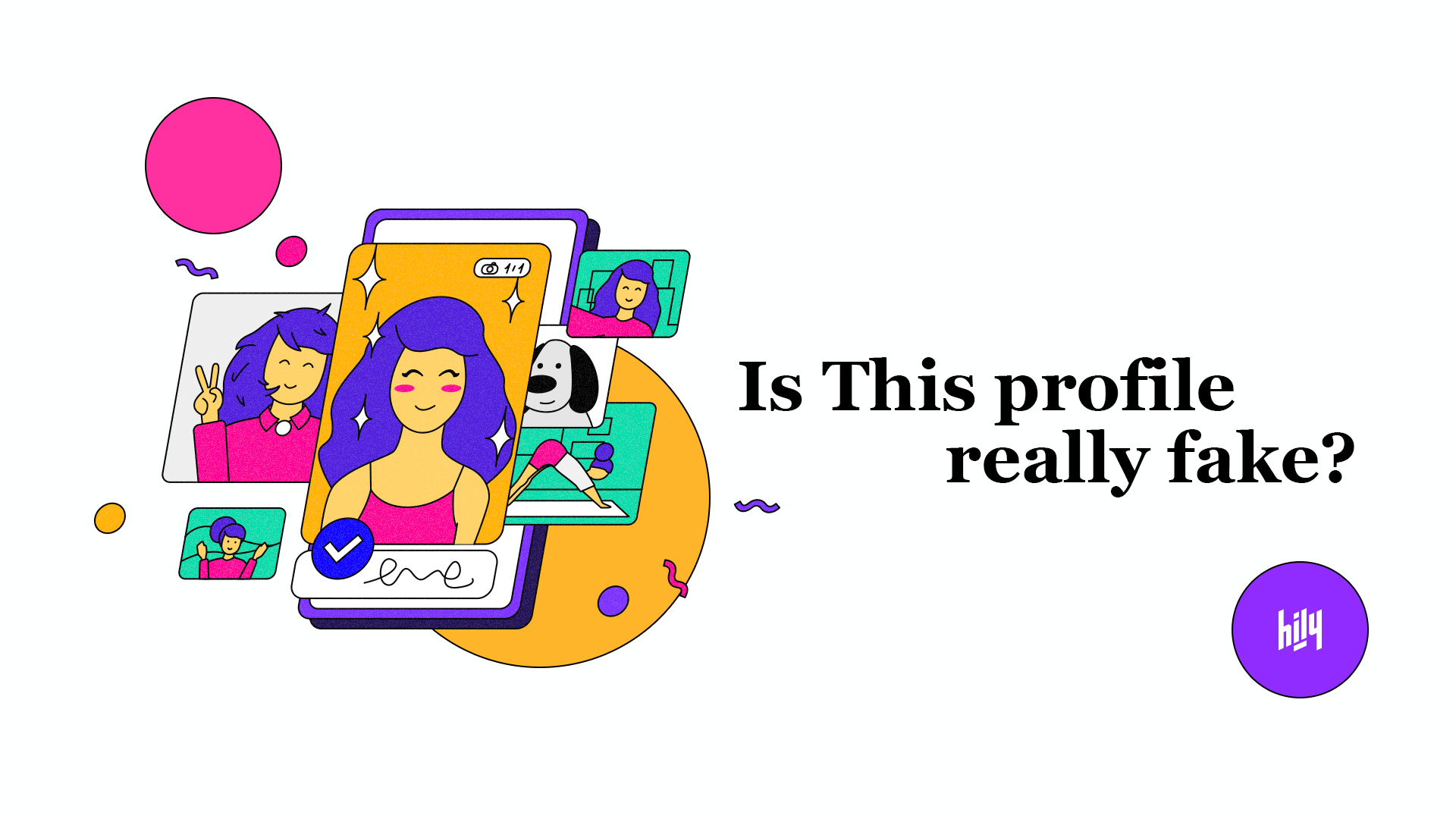 Based on Hily's research, new video campaign sheds light on the reasons why some profiles are misinterpreted as fake
Hily, dating app that provides users with better communication, has launched a new video campaign called "Is This Profile Really Fake." Five short clips are meant to break myths about the profiles users think are fake.
The idea came up after the Hily team had conducted an in-depth survey about dating pains among 1000 of its users. According to the results of this survey, singles had lots of misconceptions: they called fake almost every profile they didn't like.
"For instance, almost half of the guys (around 500) we've surveyed believe the profile is fake if they find the girl in the pic "too beautiful." The profiles with only one pic were on top of the fake accounts lists. We consulted our moderation team and got the stats that contradict those misconceptions", says Hily's brand manager Roman.
53% of Hily users believe if the profile has only one picture, it is fake. According to Hily's moderation team, 17% of Hily's verified users have only one image. It means they have passed photo verification and proved that their photos are real.
Other Hily's stats show that almost 48% of users think if a person in the picture is "too beautiful," it means the profile is fake. 35% of the users find a person who wants to take the conversation to a different messenger, fake or suspicious.
"Hily users' safety is a top priority for us. There're lots of tips on the Internet on how to recognize fake profiles, so we wanted to flip the situation. What if someone thinks your profile is fake because you have only one pic or professionally taken photos? This can drastically affect the number of "swipes right" you get and ruin your experience on the app.
So this campaign can give our users a perspective on what profiles people think are fake and encourage them to take filling in their dating profiles more seriously", says Hily's Head of Business Development Halyna Virt.
The videos will be published on Hily's social media pages one by one, starting April 26th till April 30th, which is Honesty day. It is celebrated every year in the U.S. to encourage honesty in different spheres of life, including relationships.
See Hily's first video here.
About Hily
Hily (an acronym for "Hey, I like you") has been on the market since 2017 and now has more than 16 million users around the globe. Hily is a regular name on SensorTower top-grossing dating apps ratings.
Hily's main focus is communication between its users. It constantly introduces features that can help everybody start memorable conversations that can lead to something great.
Media Contact
Company Name: Hily Corp.
Contact Person: Public Relations
Email: Send Email
Phone: +1 702-707-7542
City: Las Vegas
State: Nevada
Country: United States
Website: hily.com