Quarters of Change, an independent band hailing from New York, is now trending with their new release "Hey"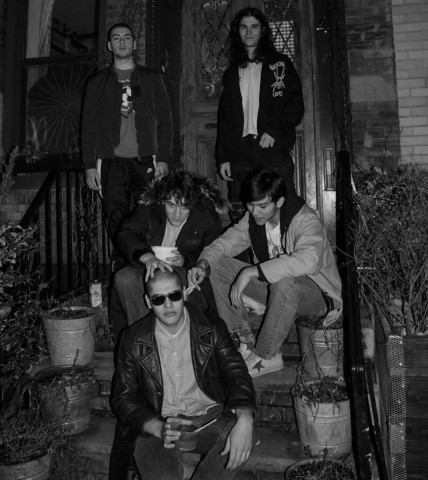 Quarters of Change (QOC), an Alternative Rock band from New York City, laid its foundation in 2017. It's band members include Ben Roter (lead vocalist and rhythm guitarist),Jasper Harris (lead guitarist), Adrian Ercilla Antrobus as the bassist, drummer Attila Anrather, and newly added Ben Acker.
This troupe of boys began jamming during their high school in Manhattan. Their music was inspired by bands like The Strokes, Nirvana, Tool, Rage Against the Machine, and the Red Hot Chili Peppers.
The boys initially began writing their own music in 2017. But, it was the year 2018 in which they recorded and released their debut album. After the release of their first album, QOC had their share of fame by performing live for friends and family all over the city, who quickly became their fans. They covered many shows like the classics, Rockwood Music Hall, the Bitter End, and Mercury Lounge as well as a few self-created shows.
On April 24th, 2020 they released their newest EP titled "Hey". #ChangeforChange was a fundraising event sponsored by Quarters of Change to aid in COVID-19 relief in New York City. In partnership with City Harvest, the band decided to donate one dollar for every Instagram share of their new album. They very well know how important it is to lend support to those in need at the moment.
The binding force behind the boys coming together was their mutual interest in classic rock and indie rock. QOC doesn't like to limit or restrict itself to a specific genre of music that's why they call their band Alternative. However, each band member has their own distinct taste in music which is integrated all together into the song while it is being composed.
Their latest EP "Hey" was a sort of victory over all the emotions when it was finally completed. When there was no hope for QOC to rise further, the band singer Ben took the initiative to book various shows and schedule recording dates so that they could consistently perform and keep the group alive.
QOC's message for their fans is that they love all of them from the bottom of their heart for witnessing their shows and by streaming them on online platforms. They truly appreciate their fans for liking their work.
Witness Quarters of Change's newest EP "Hey" on Spotify.
Media Contact
Company Name: Quarters of Change
Contact Person: Press Executive
Email: Send Email
Country: United States
Website: www.instagram.com/quartersofchange/