Leon Triplett's journey from an artist to a record label owner providing a platform to budding talents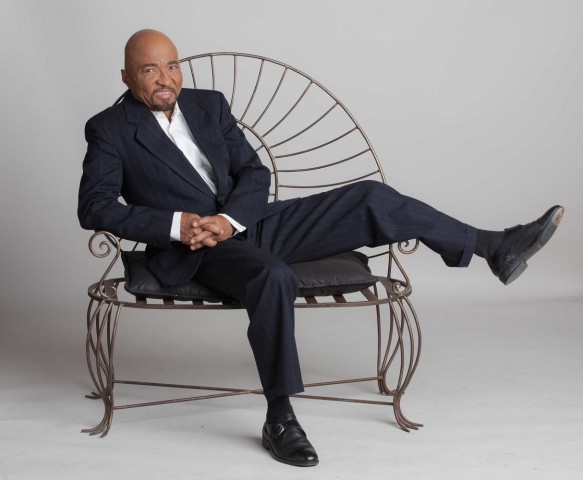 Leon Triplett is a talented singer, songwriter, producer, and founder of the label Triplett records that provides an amazing platform to emerging talents to showcase their music to the world. The dapper gentleman sees music as a way to broaden the minds and hearts of his listeners, and driven by the same passion, he made an exciting journey into the music industry at an age, when most people are considering retirement, reading, traveling or relaxing at home. Leon, on the other hand, is on a burning stride to follow his passion for music and using it as a way to communicate his thoughts to the world.
Leon grew up in the Southside of Chicago with his twin brother Levi. The "Triplett Twins" has been winning all kinds of talent shows during their younger years, and even after several decades, they continue to make their fans swivel with their amazing music. After Leon got married, the twins went on their paths to pursue solo careers in music. Over the years, Leon released numerous hit projects, eventually leading him to establish his record label.
Leon's smooth-flowing, husked voice combined by evocative songwriting results in euphony that makes the listeners swivel in joy. His unique take on multiple genres, especially R&B, pop, Jazz, and the country is a delight to listen to. No wonder his songs have been played around various radio stations, and he has been invited to play throughout the US, Canada, and Europe.
Through his label Triplett records, Leon has launched several talented artists, of different styles. He shares his decades of music experience with the artists to inspire them to follow their dreams and master their craft. Leon has no doubt achieved success both as a solo artist and a record label owner, with his music featuring on TV programs like Chicago PD, and platforms like Netflix, Amazon Prime, and Hulu's Marvel Series, as well as the signed artists Janet Ja'nae and Dee Nevels garnering thousands of streams and views on their music. Some of Leon's recent projects include Remedy, Try Love and The Sky is the Limit by Janet Janae, all available on YouTube.
Leon attributes his success to his beloved family, including his wife, who he's been married to for over 40 years and three beautiful children. He also credits his fans and readers with a message, "I love and appreciate you all for making me feel honored with all the attention and love you have showered on me over the years. It's been a remarkable journey so far."
More information about Triplett records can be found on their official website triplettrecords.net.
All music by Triplett Records is available on YouTube.
Media Contact
Company Name: Triplett Records
Contact Person: Janet Ja'nae
Email: Send Email
Phone: 224-303-7146
Country: United States
Website: Triplettrecords.net