David White Joins Century 21 Stein Posner under the HW Property Advisors Team
Experienced real estate agent, David White, takes his leadership skills and professionalism to HW Property Advisors & Stein Posner as he joins the team as a realtor
South Florida-based real estate professional David White, Co-founded the HW Property Advisor team powered by Century 21 Stein Posner. David continues in his pursuit of challenging the status quo in the real estate market, bringing his versatility and professionalism to deliver the best possible experience to all categories of clients.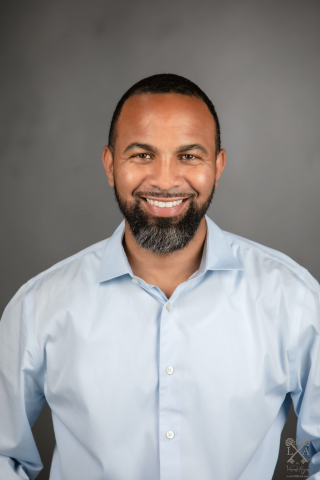 "I partnered with C21 Stein Posner to learn the business and build out a close friend's team. My ultimate role will be leadership consulting which is organic to me. In the interim, I am helping customers sell and buy their dream homes," said David White.
The global real estate market has grown to become a multi-Trillion-dollar industry, witnessing a series of evolution over the years.The case is not particularly different in Florida and other parts of the United States, with real estate agents playing a significant role in determining the kind of experience enjoyed by buyers and sellers. Unfortunately, the needs of thousands of real estate players in Florida have not been met in recent times due to the action or inaction of agents. However, David White looks poised to change this narrative as he takes his dedication and wealth of knowledge to the HW Property Advisors Team.
David has an amazing profile that includes a military background and more than 17 years of experience in different positions of leadership, including employee development, strategic planning, managing culturally diverse workforces and running operational functions from inception to successful completion.
Unlike other real estate agents who go in and out of the market, David White seeks to bring consistency to the kind of experience that buyers and sellers get while his unmatched work ethic rubs off on the rest of the team at HW Property Advisors. His professionalism from a corporate background and his passion to serve people and care for the process are features that stand him out from his contemporaries in the real estate market.
In a related development, David White has announced plans to publish a guide on how homeowners can sell their properties for over asking in 48 hours. The soon-to-be-released ebook contains actionable, valuable advice that will help sellers get the highest possible value for their homes with little or no stress.

For more information, visit https://www.realtor.com/realestateagents/david-white_boca-raton_fl_4334213_762263327
https://www.instagram.com/davidwhiterealtor/

https://twitter.com/DavidWhiteReal1

https://www.linkedin.com/in/davidwhitemba/
Media Contact
Company Name: Century21 Stein Posner + HW Property Advisors
Contact Person: David White
Email: Send Email
Country: United States
Website: https://www.realtor.com/realestateagents/david-white_boca-raton_fl_4334213_762263327