Psoriasis Market Insight, Epidemiology, and Market Forecast Analysis Report
DelveInsight's "Psoriasis Market Insights, Epidemiology, and Market Forecast-2030" report delivers an in-depth understanding of the Psoriasis, historical and forecasted epidemiology as well as the Psoriasis market trends in the United States, EU5 (Germany, Spain, Italy, France, and United Kingdom) and Japan.
What is Psoriasis?
Psoriasis is a chronic, immune mediated inflammatory skin disease characterized by the presence of papules and plaques occurring most commonly on the elbows, knees, scalp, and lower back, but is not limited to these areas.
How Psoriasis affected population?
Psoriasis Epidemiology –
Approximately 8 million Americans are affected by psoriasis, resulting in a prevalence of 2–4% in the United States, according to population-based estimates.
Psoriasis can occur at any age, although most patients present with the condition before 35 years old.
Psoriasis is a chronic immune-mediated skin disorder that affects about 2–3% of the population worldwide. Psoriasis affects males and females equally globally.
To know more, request sample pages @Psoriasis Market Landscape
Psoriasis Market Outlook
Topical therapies have remained the first-line choice for the psoriasis treatment, mainly mild to moderate cases.
Topical treatments are applied to the skin and are often the first treatment recommended to a newly diagnosed person. Topicals can be purchased over the counter or by prescription. Topical treatments – medications applied to the skin – typically are your first line of defense when treating psoriasis. Topicals slow down or normalize excessive cell reproduction and reduce inflammation caused by psoriasis. There are several effective treatment therapies for psoriasis, many of which can be purchased over the counter (OTC). However, some therapies are only available by prescription from the health care provider.
The Psoriasis market size shall grow during the forecast period owing to the launch of upcoming therapies, changing lifestyle, increasing disposable income, and higher adult population
Which are the leading companies in Psoriasis market?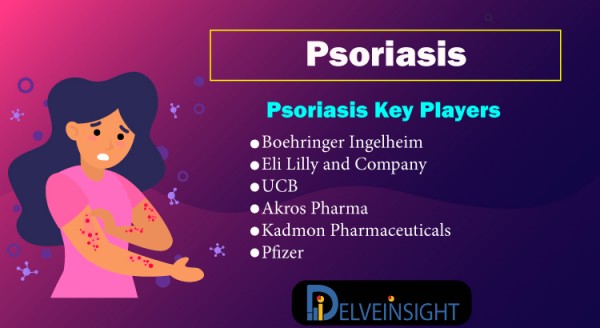 Of the Psoriasisemerging therapies, the most anticipated product to get launched is Bimekizumab (UCB), Mirikizumab (Eli Lilly and Company), etc. Apart from this, other products include BI 730357 (Boehringer Ingelheim), JTE-451 (Akros Pharma Inc.), KD025 (Kadmon Pharmaceuticals), PF-06826647 (Pfizer) and XP23829 (Arbor Pharmaceuticals/Dr. Reddy's Laboratories), Tapinarof (Dermavant) and ARQ-151 (Arcutis Biotherapeutics), PF-06700841 (Pfizer) etc.
Request sample pages for more information on Psoriasis Market Report
Media Contact
Company Name: DelveInsight
Contact Person: Priya Maurya
Email: Send Email
Phone: +919650213330
City: Albany
State: New York
Country: United States
Website: https://www.delveinsight.com/