Fitness&Dentistry: Physique Competitor Dentist Plans to Introduce New Exercise and Work-Life Balance Programs for the Community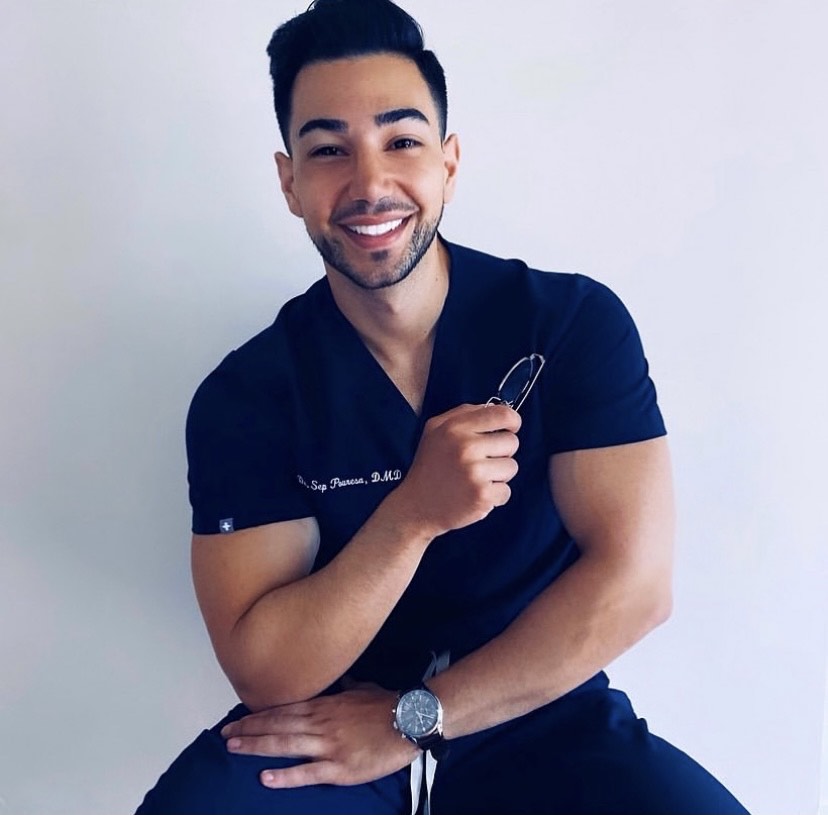 CALIFORNIA – September 20, 2022 – Dr. Sep Pouresa, Cosmetic Dentist, Men's Physique Athlete and Instagram influencer, recently announced that he left his home country of Canada and became board-certified in California. He has been mastering his craft for many years and decided to move to San Francisco to harmonise his plans of expansion into the fitness industry and dentistry by leveraging the latest developments in the field.
He discovered the lack of work-life balance while he was pursuing his Doctorate of Dental Medicine at McGill University followed by a residency in Advanced Education in General Dentistry at the University of the Pacific and began his journey as a social media influencer where he focuses on sharing his fitness knowledge and experience.
As an active part of the social media community, Dr. Pouresa built a cult following who gets access and updates on nutrition tips, staying consistent and building better health. He further leverages the platform to engage his followers on a daily basis. By combining fitness with dentistry, Dr. Pouresa promotes health and work-life balance by bringing in his industry knowledge, regular fitness videos and snapshots, growth updates and elucidation on various domains of health, fitness and dentistry.
His profession targets the challenges associated with busy lifestyles and how everyday meal plans, approaches to manage routines, effective stress management techniques and regular health care can help achieve optimum overall health. Dr. Pouresa also plans to inspire others by sharing his own fitness journey and how he maintains a healthy work-life balance.
"I aim that my patients not only leave my office with better dental health but also be motivated to take better care of themselves overall." With this new step in his career, the major focus of Dr. Pouresa's practice will be to provide his patients with the best possible care using the most advanced techniques in cosmetic dentistry.
The platform is soon planning on launching virtual health and fitness consultation and programs. The angle focuses on creating personalised plans and schedules for a healthy work-life balance, introducing optimal nutrition plans, and serving as a personal guide in the fitness journey.
"It is essential that people understand the connection between their healthy living and work-life balance," said Dr. Pouresa. "I want to show people that by making small changes in their lifestyle and taking care of their health, they can improve their life in a big way."
About Dr. Sep Pouresa
Dr. Sep Pouresa is a Cosmetic and General Dentist residing in San Francisco, California. He is also a kinesiologist and both an INBA (International Natural Bodybuilding Association) and IDFA (International Drug-Free Association) Men's Physique Athlete. He was born in Canada and started his career by earning a Bachelor of Science degree in Kinesiology along with the prestigious Lieutenant Governor's Medal for his involvement and contributions. He completed his dental education i.e. Doctorate of Dental Medicine from McGill University in Montreal, Canada and a Residency in Advanced Education in General Dentistry from Pacific University in San Francisco, California.
Media Contact
Company Name: Dr. Sep Pouresa
Email: Send Email
City: San Francisco
State: California
Country: United States
Website: https://www.drspouresa.com/