Entrepreneur and Clinical Social Worker Chardé Hollins Launches $50K Media Campaign To Address Black Male Suicide and Mental Health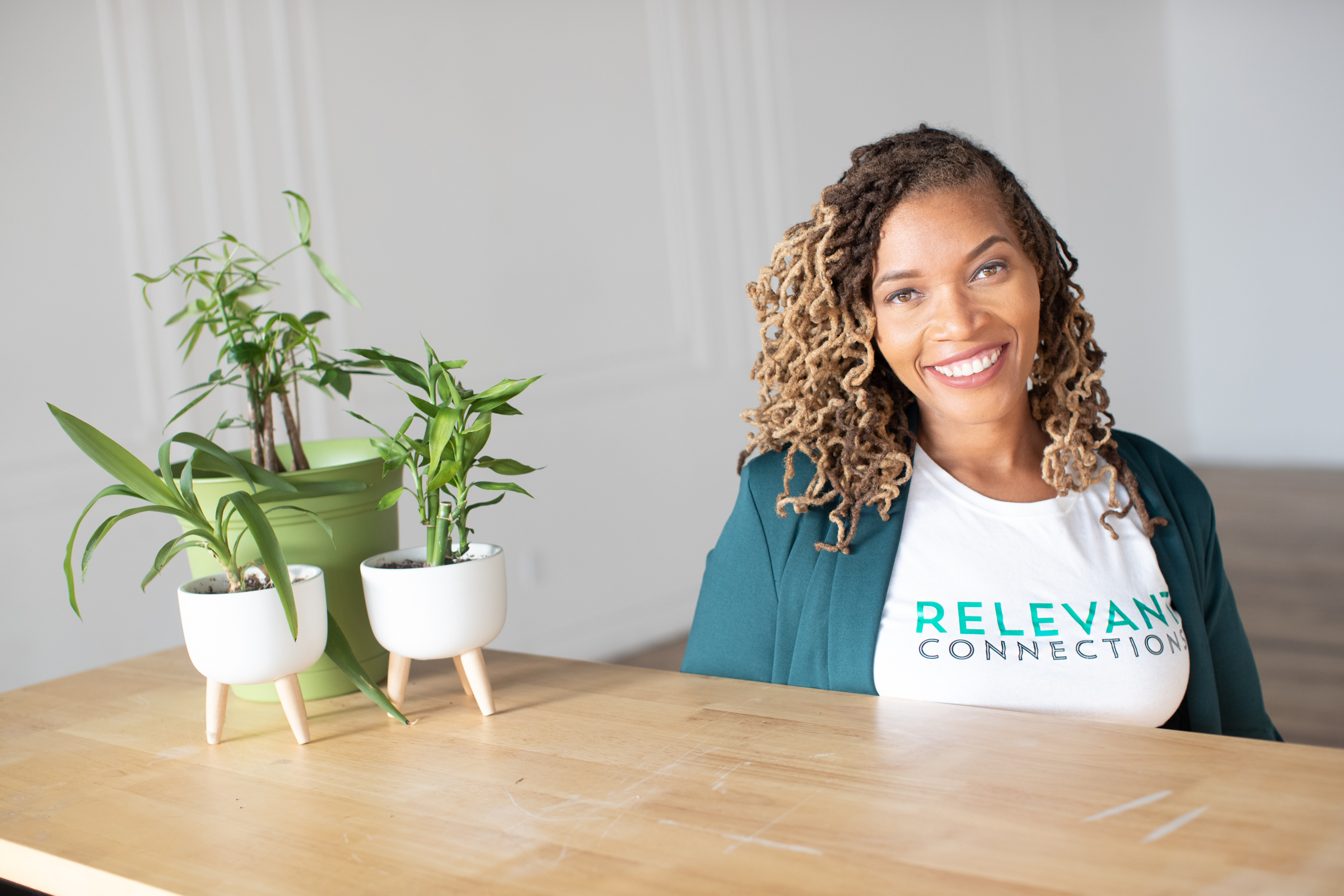 The $50K grant will help provide mental health resources for Black men.
CLEVELAND, OH – Entrepreneur Chardé Hollins is seeking to fill the gap in Black mental health through her campaign, Life Is Better With You Here. Launched in March, the campaign media grant is made possible by a $50K grant acquired by the consulting firm, Relevant Connections, which Hollins is CEO and founder of.
Funds will go towards raising awareness and connecting individuals to mental health resources, specifically Black men between the ages of 13-35.
According to the U.S. Department of Health and Human Services, Office of Minority Health, the suicide rate for African American men is four times greater than for African American women.
"We want this campaign to show Black men and Black boys that they are both seen, heard, and valued," says Hollins. "I want them to know that life is better with you here, and mental health is physical health," she adds.
Hollins adds suicide rates as a whole are significantly higher in Black and Brown communities. It's the second-leading cause of death among Black children, ages 10-14; and the third-leading cause of death among Black teens, ages 10-14, according to the Mental Health & Addiction Advocacy Coalition.
"We push the need to be culturally competent because we have Black and Brown communities at higher risks of death by suicide," she says. "However, the treatment modalities and the resources available to them are often not culturally competent, which means we are losing lives because we are not adapting our treatment modalities to the people that need them the most."
To access services and learn more about the media campaign, visit www.legaciesempowered.org/libwyh
About Relevant Connections
Launched in 2020, Relevant Connections is an independent consulting firm that provides sustainable strategies for promoting mental health, diversity, equity, and inclusion within agency culture.
About Chardè Hollins
Chardé Hollins is an independently licensed clinical social worker, and founder of the consulting firm, Relevant Connections. She specializes in evaluating DEI practices and creating safe spaces for meaningful conversations with organizations committed to increasing their cultural awareness and access to behavioral health services. Through a unique approach, Chardé integrates her skills as a trauma-informed clinician into developing models for engagement and reframing practices to center on mental wellness and equity.
Media Contact:
Contact Person: Alexia McKay
Email: [email protected]
Media Contact
Company Name: Otter PR
Contact Person: Laura Pucker
Email: Send Email
Phone: 8136786828
Address:320 1st Ave N Suite 110
City: St. Petersburg
State: Florida
Country: United States
Website: OtterPR.com