Oasys' L2 Blockchain HOME Verse Welcomes 9Lives Arena to its gaming lineup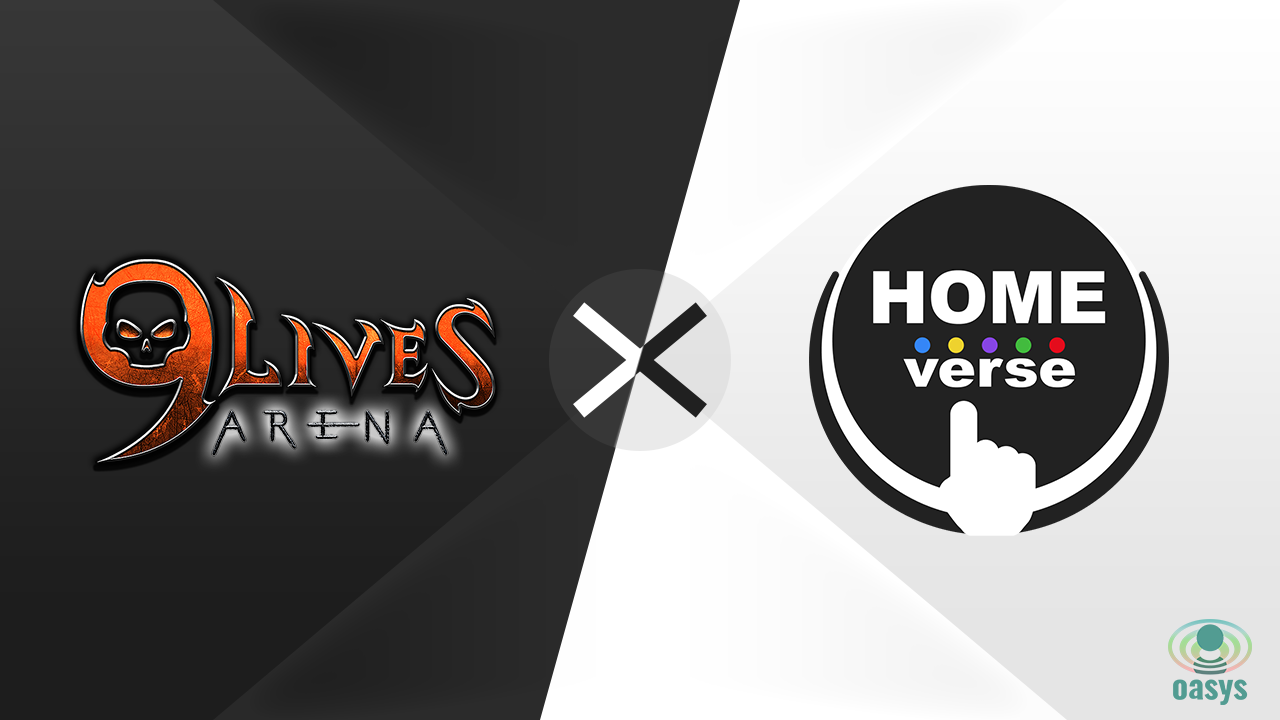 double jump.tokyo, Inc is pleased to announce that the competitive online RPG game "9Lives Arena" operated by Stargazer will now join the gaming blockchain Oasys' L2 chain, "HOME Verse
double jump.tokyo, Inc. (Headquarters: Shinjuku-ku, Tokyo; CEO: Hironobu Ueno, Ryo Manzoku; hereinafter referred to as "double jump.tokyo"), which develops applications using blockchain technology, is thrilled to announce that "9Lives Arena" operated by Stargazer has joined "HOME Verse," Layer 2 blockchain developed by double jump.tokyo, which runs on top of Oasys, a Layer1 blockchain designed specifically for gaming.
https://www.homeverse.games
We are pleased to announce that the competitive online RPG game "9Lives Arena" operated by Stargazer will now join the gaming blockchain Oasys' L2 chain, "HOME Verse." Oasys is a public blockchain specializing in games. It is launching with support from renowned game companies to revolutionize blockchain technology for the games.
9 Lives Arena
Prepare for an unparalleled gaming adventure with 9Lives Arena! This epic PvP-focused RPG redefines the genre with its revolutionary permadeath loop and persistent progression, putting your skills and strategy to the ultimate test. Engage in heart-pounding PvP battles, where every move and timing counts in your quest for domination. With blockchain integration, you'll have true ownership of your items and the freedom to craft one-of-a-kind NFT-based armor and weapon skins, giving you unprecedented control over your gameplay experience. Train your very own NFT-based virtual pet, Ooogy, to gather resources and craft while you're offline, and recharge with a peaceful fishing experience.
PvP: a unique PvP experience featuring a complex permadeath loop where death is just the beginning with persistent account progression. Total freedom of character build creation allows players to find their own successful playstyles.
OOOGY: a unique virtual online/offline companion that can be trained to gather resources, craft items, and all that even while the player is offline. A deep crafting and customization system for weapons and armor, allowing players to create unique gear to suit their playstyle and look.
FISHING: a relaxing fishing experience to help players unwind and feed Ooogy, including 6 competitive fishing leaderboards and many surprise catches.
TREASURE HUNTING: receive treasure maps from fishing and send Ooogy on treasure hunts to receive rare loot.
Compatible models: PC
Game genre: Competitive online RPG
Operated by: Stargazer
Telegram: https://t.me/NineLivesArena
HOME Verse
HOME Verse is a Layer 2 blockchain operated by double jump.tokyo built using Optimistic Rollup on the game-optimized blockchain "Oasys".
Twitter:https://twitter.com/homeverse_games
Web:https://www.homeverse.games/
About double Jump Tokyo inc.
Founded in 2018, double jump.tokyo is the leading startup in Japan that specializes in NFT solutions and developing blockchain games, such as "My Crypto Heroes" and "Brave Frontier Heroes." double jump.tokyo has partnered with some of the largest gaming companies including Square Enix, Bandai Namco, and SEGA CORPORATION, as well as LINE and bitFlyer Holdings.
Media Contact:
Otter Public Relations
(720) 936-4480
Media Contact
Company Name: Double jump.tokyo, Inc.
Contact Person: Caleb Harper
Email: Send Email
Phone: 720-936-4480
Address:100 E Pine St Suite 110
City: Orlando
State: FL
Country: United States
Website: www.OtterPR.com