Young Pistol Drops Highly Anticipated EP Titled "Syptyms"
Denver artist Young Pistol drops highly awaited EP "Syptyms," a timeless project of originality and depth, available May 16, 2023.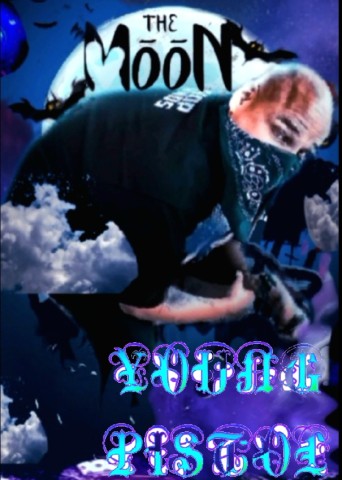 Denver, Colorado – The wait is over for fans of Young Pistol, the Denver native artist who has finally released his highly anticipated EP titled "Syptyms." The eight-track project is a scorcher that is sure to keep your attention from start to finish. The lead single, "The Moon," is a breath of fresh air and a much-needed break from the norm.
What's most impressive about "Syptyms" is the high-spirited freedom expressed throughout the EP. At times, Young Pistol gets so creative that listeners may need to rewind a track to give their ears a moment to recesatate. Collaborations with trendsetting Zipp Xavier on the "Demon's and I" remix and Chilean beat producer Lemunard prove that Young Pistol is one of the new faces of Hip Hop's new chart chamber.
Listeners will appreciate the echoes of the vocals in the first song, adding an interesting twist to the EP. The abundance of dance vibes is sure to take you where you want to be, regardless of your preferred production pace. Young Pistol has broken the mold and become a production force, making "Syptyms" a timeless project that should be recognized as a delicious way to listen to music.
Xavier Media, the management team behind Young Pistol, is confident that "Syptyms" will take listeners on a trip to the future. The EP can be listened to anywhere, from breakfast to your favorite hangout spot. The project stands alone in originality and depth, making it a must-have for fans of Hip Hop's new chart chamber.
"Syptyms" will be available on May 16th, 2023. Make sure to get your copy and follow Young Pistol's journey to the top.
Media Contact
Company Name: They Vampz
Contact Person: Xavier Media
Email: Send Email
Phone: 858 262-0977
Country: United States
Website: www.instagram.com/david_pistols?igshid=ODM2MWFjZDg