Tanner Connelly, Loan Officer & Retirement Mortgage Planner with Aslan Home Lending Corporation, Interviewed on the Colorado Real Estate Leaders Podcast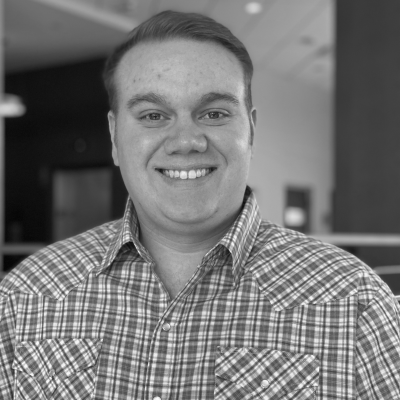 Tanner Connelly discusses how working with a Retirement Mortgage Planner can help borrowers make the best decisions.
Listen to the interview on the Business Innovators Radio Network:
https://businessinnovatorsradio.com/interview-with-tanner-connelly-loan-officer-retirement-mortgage-planner-with-aslan-home-lending-corporation/
Tanner explained: "Retirement Mortgage Planners are loan officers who can help borrowers make sound decisions regarding reverse mortgages or other home loan needs. They have a wide array of knowledge and experience in the field, allowing them to guide the borrower through the entire process. Working with a Retirement Mortgage Planner helps borrowers understand their options, craft the right plan based on their unique circumstances and goals, and maximize their equity. Retirement Mortgage Planners use their expertise to develop comprehensive plans that account for current and future needs. They assess borrowers' current financial situation and look at long-term objectives such as retirement goals or college funds for children or grandchildren —allowing for better decision-making when selecting the right mortgage for a retiree's housing needs."
A Retirement Mortgage Planner assists in finding the best rates and terms while also helping borrowers decide how much they can afford to borrow and how long they should take to pay it back. This type of support allows retirees to make sound decisions that will benefit them in the long run, ensuring their retirement is secure. By working closely with a Retirement Mortgage Planner during the process, borrowers can rest assured that they're making informed decisions explicitly tailored to their needs.
Overall, Retirement Mortgage Planners are invaluable resources for those planning for retirement and considering a reverse mortgage. Their expertise can help borrowers make sound decisions when it comes to selecting the right mortgage. Working with an experienced Retirement Mortgage Planner is one of the best ways to ensure that retirees have the optimal financial set-up to meet their long-term objectives. This type of assistance is especially important as more and more people look towards retirement and consider taking out a mortgage as part of their overall plan. With the help of a Retirement Mortgage Planner, borrowers can be sure they're making smart decisions that will benefit them in the short and long term.
About Tanner Connelly
Tanner Connelly is a Loan Originator based in Denver, Colorado. He entered the mortgage industry right after completing his college education and gained valuable experience by working for a large retail mortgage company. After spending two incredible years there, Tanner decided to join Aslan Home Lending Corporation to expand his knowledge and product offerings.
Tanner's dedication and hard work have helped him excel in his career in mortgage lending. He now has extensive knowledge of over 150 mortgage products and works with over 70 different lenders to provide his clients with the best financing options to meet their individual needs. His expertise and commitment to customer service have earned him a reputation as a trusted and reliable loan originator in the Denver area.
Tanner is passionate about helping people achieve their dreams of homeownership and is dedicated to making the mortgage process as smooth and stress-free as possible for his clients. He believes that communication and transparency are key to building lasting relationships with his clients and works closely with them to understand their goals and concerns.
As Tanner's career continues to develop, he remains focused on expanding his knowledge and staying up-to-date with the latest developments in the mortgage industry. His commitment to excellence and his drive to help people achieve their financial goals make him a valuable asset to Aslan Home Lending Corporation and the Denver community.
Learn More: http://www.tannerloansgroup.com/
720-335-7100
NMLS# 1998297
Media Contact
Company Name: Marketing Huddle, LLC
Contact Person: Mike Saunders, MBA
Email: Send Email
Phone: 7202323112
Country: United States
Website: https://www.AuthorityPositioningCoach.com