TikTok Creator Goes Viral for Showing Revolutionary Hacks to Travel the World on a Budget
March 22nd, 2023 – Paisley Peach, a TikTok creator based in Boulder, Colorado, has gone viral for showing audiences revolutionary hacks to travel the world on a budget. Several of her TikTok videos depict accommodations ranging in prices between $5 and $50 per night—with one of her most viral videos sharing details of how to rent a private island for only $35 per night between 20 guests. The travel-focused TikTok page shares tips on how to save money for travel, affordable destinations, and street-food recommendations. By emphasizing the benefits of staying in hostels, traveling by bus, and eating low-cost street food, Paisley Peach teaches her followers how to backpack the world without breaking the bank. She has recently partnered with Worldpackers, an online platform that connects people with volunteer opportunities around the world, to spread awareness about work-stay programs that make seeing new countries more accessible.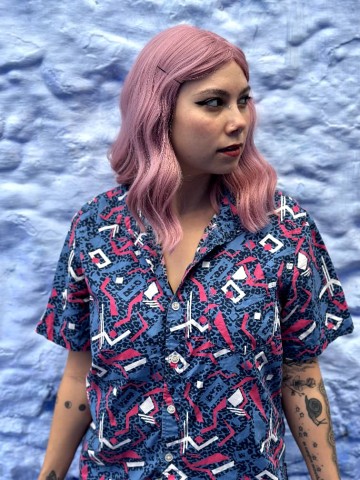 "Many people don't understand the difference between vacationing and traveling. My content isn't for people who want to dine at upscale restaurants and stay in resorts. It's for people who want to truly experience a country's culture, give back to local communities, and journey outside their comfort zone," said Paisley Peach. "Obviously, I'm aware that it's not always easy to get the time off work or the resources to travel, but for people who do have that freedom, it's possible to backpack many countries for long periods of time while spending less than $50 per day. And yes—that includes accommodation."
Originally from Los Angeles, California, Paisley Peach is a 30-year-old travel content creator and burlesque dancer. She currently resides in Boulder, Colorado, but spends several months a year backpacking the world on a budget. So far, she has visited over 20 countries, keeping her travel expenditures to a minimum. She has been documenting her travels on social media for two years now and has amassed a following of 13k TikTok users with over 10 million views on her content.
To view Paisley Peach's TikTok content, go to www.tiktok.com/@paisleypeachtravel.
Media Contact
Contact Person: Paisley Peach
Email: Send Email
Country: United States
Website: http://www.tiktok.com/@paisleypeachtravel