Tech Startup for media publishing has been nominated in the Top 120 Tech Startups to Watch by Startup Grind Global Conference Silicon Valley, CA.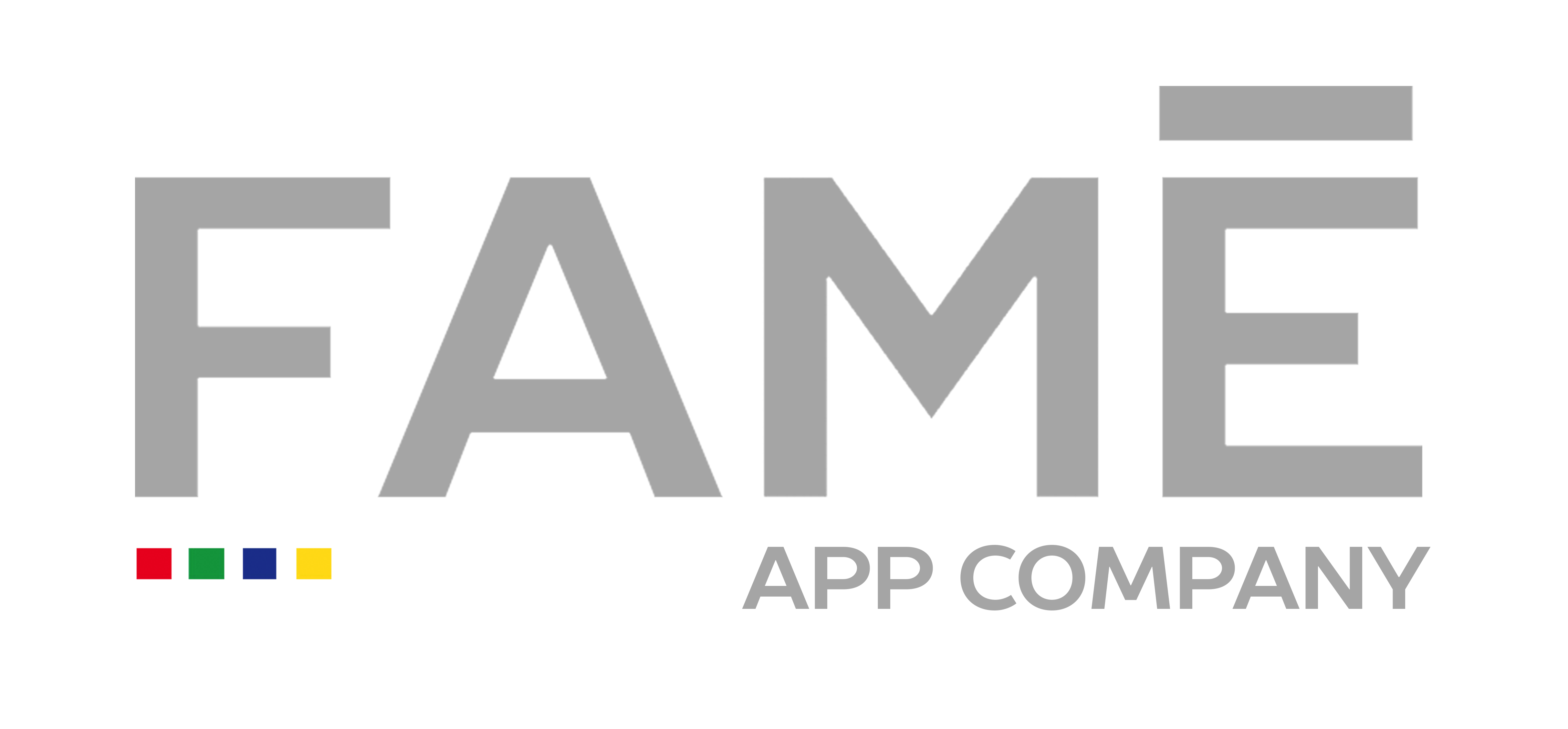 A game changer for media publishers in the tech era.
Known as the annual gathering for showcasing startups building the next big thing, this year's Startup Grind Global Conference taking place in Silicon Valley between April 10th – 12th will feature FAME App Company, a tech startup designed to reignite the media publishing industry. Within a mere 15 months since its mother company's inception, FAME App Company brought CRM enterprise software and an integrated mobile app to market – no small feat considering its modest initial investment and ambitious 18-month self-projected timeline. This is largely due to the passion and determination of its founder, Christine Govindsamy.
CEO/ Founder and Heading up research and Customer Acquisition Strategies at her South African advertising agency, Christine successfully spearheaded multiple national and international advertising campaigns focused on integrated customer experience powered by human behavioural science. Christine ran her agency for 12 years while undertaking multiple academic qualifications, including an MBA and building a global reputation in experience technology for international brands in Finance, FMCG, and motor vehicle, to name a few. All the while growing a deep understanding of the media publishing industry and the changing dynamics of the customer journey which influenced the drastic decline in journalistic publishing, actively affecting the business performance of media publishing as we know it. Christine discovered the core reason behind the decline in this prominent industry and set out to solve the problem.
As a result of this mission, Christine founded FAME App company with her French partners in 2020.
FAME App Company is a CRM software and end-user engagement app geared to the content publishing industry. The end-user app delivers an innovative approach to customer experiences with journalistic content and in turn, drives a deep understanding and customer relationship management of the changing customer landscape within the publishing industry via its CRM software. The technology claims to drive at least 8 new revenue streams for publishing houses or media consortiums whom adapts to its technology effectively driving exponential, sustainable business growth for an industry which has long struggled to keep its head above water.
Fame App Company founder, Christine Govindsamy is a firm believer in delivering purposeful products which are accessible to all users while delivering value to the current economic markets. "The subject of value is contextual. The journalistic publishing industry has long been struggling with the changes in customer content consumption brought about by social media, technology innovation, and the ability of the internet to deliver content with speed and agility". Christine said in a statement.
The company's success relied heavily on Christine's acute knowledge and understanding of the industry and its stakeholders. "Even if your business does not directly deliver a service or product, a deep understanding of the stakeholder dynamics helped optimise the company's structure, scalability, and general operational dynamics," said Christine.
In a slippery economic climate with rising interest rates and a mass decline in investor funds for startups, Christine's success is largely due to her skill set in business, technology and human behavioural science which allowed her to perform integral roles in the strategic development of the app. "I had my fair share of challenges, many of which came in the form of understanding how to deliver value to the end user and the media publishing industry. The industry is caught up in doing business based on a long-standing business model. I often re-examined our numbers and business model redesign for the publishing industry, as this is the core of the value we offer and could be a tough pill to swallow for the media publishing industry". Christine recalls her journey developing the app. "While many founders prefer not to get caught up in the nitty-gritty of the development phase, getting involved in the entire process really helped achieve our initial objectives (systems, operations, compliance) while keeping costs to a bare minimum but never compromising on delivering a high performing tech system," Startup Grind Global attributes this recognition of FAME App company to 4 fundamental factors which were evaluated 1. Team 2. Product 3. Market potential 4. Traction potential.
"I am both honoured and grateful for this opportunity to showcase our work on this global platform," said Christine, "Being one of the Top 120 Tech Startups to look out for in 2023 will increase our chances of attracting industry leaders, investors, talent and end users within the US market," Christine concluded.
For additional information on #MO and the FAME App Company, please contact: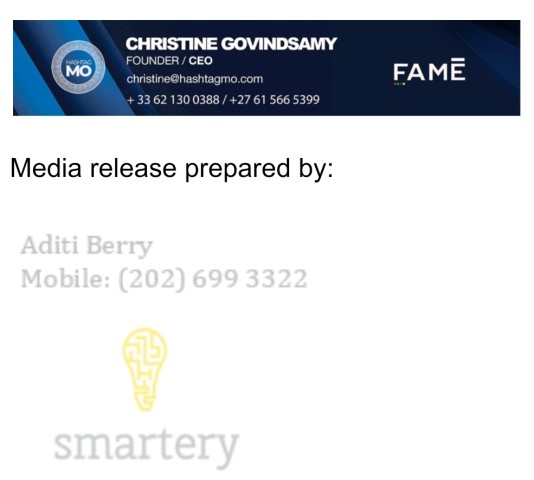 Media Contact
Company Name: FAME APP COMPANY
Email: Send Email
Country: United States
Website: www.fameappcompany.com