Coaching4Companies Raises the Bar for Executive Talent Development with Exciting New Projects
The ET Project Podcast, hosted by none other than author, speaker and award-winning executive coach Wayne Brown, features weekly interviews, talks, and tips on developing managerial and leadership skills.
Coaching4Companies, a global executive coaching and leadership development firm, has announced the launch of four innovative projects designed to help senior executives blaze the trail with forward-thinking and collaborative practices and strategies. These initiatives will leverage media technology to improve learning and engagement, elevate leadership capabilities, and deliver significant measurable results.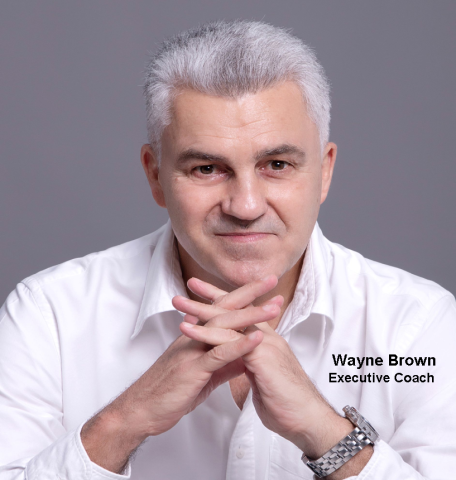 The newly launched Executive Training (ET) projects encompass:
The ET Project Podcast, hosted by none other than author, speaker and award-winning executive coach Wayne Brown, features weekly interviews, talks, and tips on developing managerial and leadership skills. It aims to provide senior managers, founders, and other stakeholders with practical tools and insights to help them thrive in today's fast-paced, disruptive and complex corporate world.
The bi-weekly live broadcasts are part of the ET Project Live initiative, which empowers executives to thrive in difficult times. The initiative is a successful spinoff of the popular weekly podcast, which now delivers actionable ideas and tactics on all things leadership. Business leaders who want to understand how to navigate the choppy and uncharted waters of the 21st-century business climate can pick guests' brains through live Q&A sessions and discussions to stay one step ahead.
ET Project Challenge comes packed with quarterly 3 and 5-day challenges to stimulate top performance outside known comfort zones. Within this initiative, Coaching4Companies will facilitate small groups of senior executives with demanding assignments, designed to stretch their creative and collaborative skills. They will be challenged to apply their diverse perspectives to solve real business problems.
The coaching executive company believes that such activities will allow participants to take the lead and demonstrate how much they have grown and developed. The lessons learned from the challenges will shape their interaction with day-to-day work activities.
Coaching4Companies also presents a top-tier package, the "VIP Challenger," which offers distinct perks and specialized content throughout the event. Those who express interest in this package will receive personalized access to join the challenge host and gain unique insights into their transformative journey, valuable experiences, and lessons learned.
Participants may sign up for the forthcoming five-day event on the firm's official website, after which Coaching4Companies will prepare them ahead, providing workbooks and other materials that may be needed during the event.
Addressing the recent launch, a spokesperson for Coaching4Companies said, "Each of these innovative projects aims to help senior executives break through the barriers of leadership and management and deliver success. Our team believes that the best results come when executives engage in high-impact, real-world experiences that are tailored to their professional and personal goals.
"The outcomes of the events will bring a new dimension to a manager's leadership style, giving them the power to lead their team into the future with confidence. So, we invite interested individuals to share their stories and become our guests."
About Coaching4Companies
Coaching4Companies is an executive coaching service provider that offers one-on-one, team and group coaching and mentoring. Its wide range of services, from short one-day masterminds to comprehensive 12-month programs, are made available by a team of highly experienced coaches and consultants. They work tirelessly to help executives unlock their full potential and achieve their goals. Coaching4Companies has a global presence in Dubai, Berlin, London, Sydney, Shanghai, Singapore, Hong Kong, Mumbai, Madrid, and Paris.
Media Contact
Company Name: Coaching 4 Companies
Contact Person: Media Relations
Email: Send Email
Phone: +86 18321280100
Address:Room 1001, 10th Floor, Tower B, New Mandarin Plaza, 14 Science Museum Road TST East
City: Kowloon
Country: HongKong
Website: https://coaching4companies.com/