Nina Hershberger Releases Renegade Spotlights: A Global News Site Celebrating Entrepreneurs and Best Selling Authors
Entrepreneur and visionary, Nina Hershberger, has launched RenegadeSpotlights.com, a new online news platform that celebrates the perspectives of successful entrepreneurs and best selling authors. This innovative venture promises to bring a fresh perspective to the world of online news, highlighting stories about health, real estate, marketing, business coaching, top business influencers along with world news.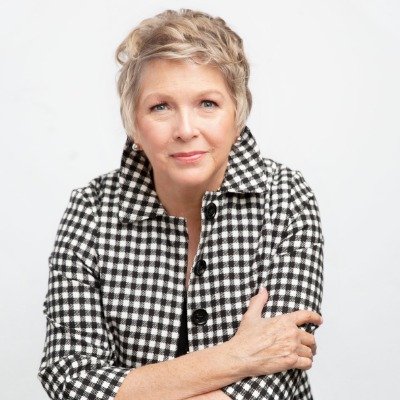 Renegade Spotlights is a global news site that features unique perspectives from entrepreneurs who have achieved success in their fields, sharing their stories and insights on topics such as business growth, marketing strategies, and overcoming obstacles. Additionally, the platform highlights best selling authors on a wide range of topics from personal development to leadership and more.
With a team of experienced journalists and writers, Renegade Spotlights is committed to providing accurate, unbiased news coverage that reflects the diverse perspectives of our world. The platform also offers a wide range of content, including feature stories, opinion pieces, and multimedia content such as videos and podcasts.
Nina Hershberger, the creator of Renegade Spotlights, believes that there is a need for a platform that celebrates the successes and unique perspectives of entrepreneurs and authors. "Renegade Spotlights is more than just a news site – it's a platform to share expertise and celebrate the achievements of successful entrepreneurs and best selling authors, while offering valuable insights and knowledge to our readers," says Hershberger.
Renegade Spotlights is already gaining traction in the online news world and is quickly becoming known for its fresh perspective and celebration of success. With its global reach and commitment to celebrating unique perspectives, Renegade Spotlights is poised to become a leading news site for entrepreneurs and readers seeking fresh perspectives on success and achievement.
Hershberger is always adding contributing writers to the site with a different twist to keep the site fresh and interesting.
In addition to highlighting the successes of entrepreneurs and authors, Renegade Spotlights is also dedicated to supporting causes that uplift and empower communities. The platform regularly features stories that offers readers the opportunity to get involved in worthy causes. It might be the opportunity to sponsor a kid entrepreneur's venture or a race to raise money for cancer. Whatever the cause the writers of RenegadeSpotlights.com are focused on giving back not only their knowledge, but their time and money as well.
For more information, please visit www.renegadespotlights.com
Media Contact
Company Name: Megabucks Marketing
Contact Person: Nina Hershberger
Email: Send Email
Phone: 574-320-2522
Country: United States
Website: https://renegadespotlights.com/